Meet the Artist: Melissa Van Eck
Layered Wool Paintings Inspired by Nature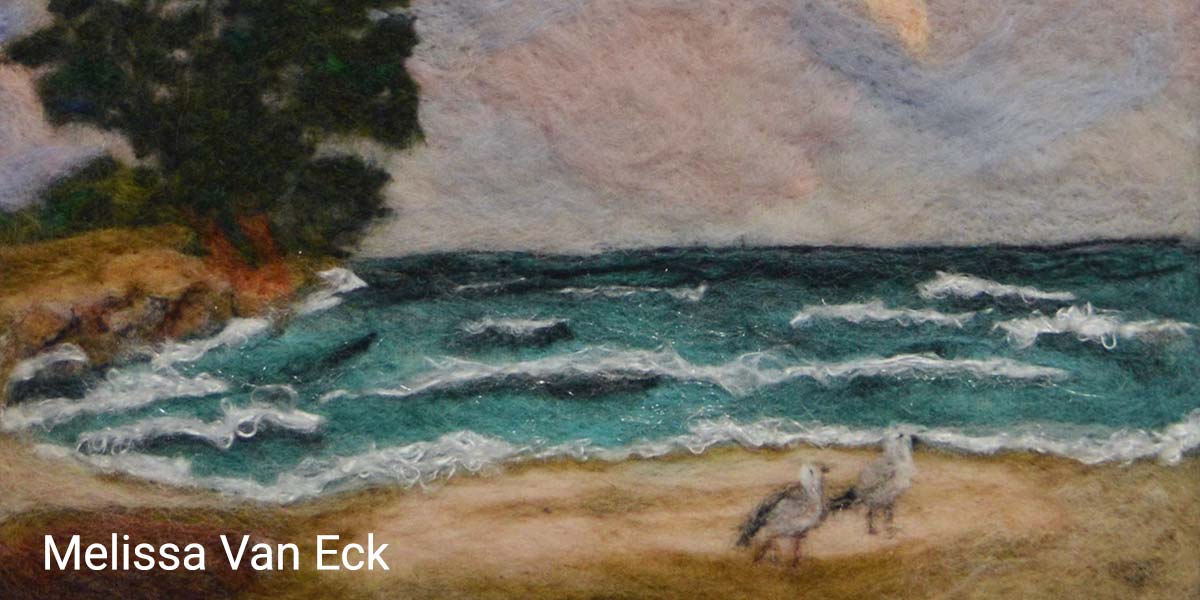 Artist Melissa Van Eck brings a new art method to our 2022 Artisan Market: Wool Painting
Van Eck describes her art:
"Wool painting, it is a method of using wool roving in a dry method. Another process for working in wool is a wet method and it is called Felting, in which you work the wool into a felted fabric picture. Both methods are used in my work.

Layering the wool is very similar to painting with water colors or with pastels. My method is to layer the wool into a muslin fabric, gaining richness and an atmospheric feel to the landscape.

This type of medium is very gratifying because of the tactual process in creating each piece. The feel of the wool, pulling from your fingers into the fabric gives a thrill of movement and seeing each layer build is the beauty of each piece. Each piece is original, having its own distinct characteristics, colors and impressions."
Meet the Artist:
Melissa Van Eck is from the Grand Rapids, Michigan area. While growing up she learned sewing, embroidery, quilting and many other fiber arts from her mother.
In 2021, always interested in fiber arts, led her to visiting a Fiber Fair Expo in the Michigan area. What she found was a small kit to make a picture using wool roving and the simple supplies to make a picture. What she received is a whole new world that sang to her. After working on many art forms, this was it!
Melissa has worked in photography for many years and now those pictures are coming alive in her Wool Paintings.