Meg Tang Jewelry
Delicate handcrafted jewelry inspired by nature
Meg Tang handcrafts jewelry using precious metals with precious stone and natural accents. Her jewelry is simple, lightweight, and comfortable. Each piece is fabricated from design to finish with a shape and polish that compliments both the organic nature of the materials as well as the wearer.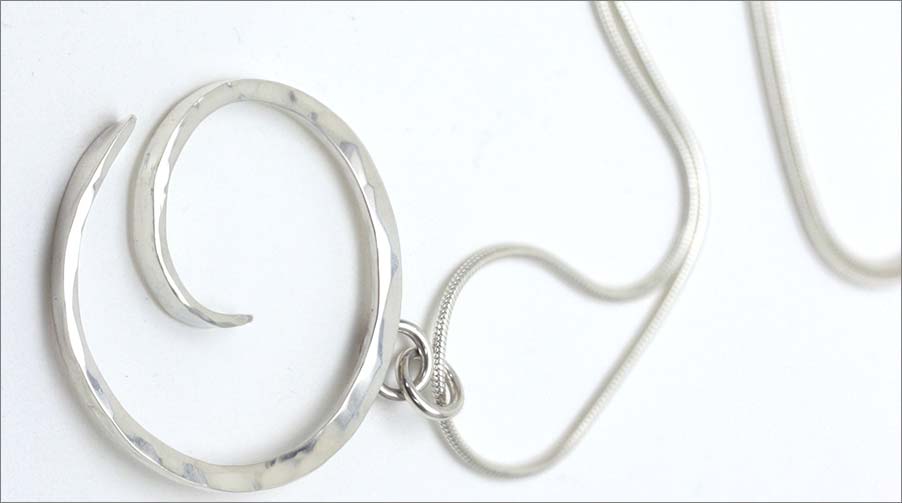 Artist's Statement:
"I grew up enchanted by the delicate jewelry housed in my mother's jewelry box. She would take each piece out and let me hold it and inspect it while she told me the story of how they came to her. I can still remember the way her hands looked as she gently tucked each piece in its place. I knew from a very young age the items in that box were special, treasures that connected her to people and to time.

I studied art throughout my childhood and I made my first piece of jewelry when I was in high school. I was hooked. The concepts came easily to me and I showed an aptitude for metal work. For years after, I wished for a career that could be as fulfilling as my jewelry-making hobby. I began to enroll in more serious jewelry making workshops and classes. Then, in 2003 after moving back to my hometown of Kalamazoo, I fulfilled that wish and became a jeweler full time."
- Meg Tang
No Comments Yet
Please log in to leave a comment.