KONCEPT LIGHTING MR. n LED LAMP
KON-LTMRN
$151.20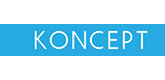 Little Lamp. Big Personality
Meet Mr. n: a revolutionary LED table or accent lamp that fits any décor, environment or style. This lamp has a unique, arch-shaped design. Its seamless, illuminated surface uses advanced light panel technology. The entire outer surface of the lamp glows with a soft, warm, omni-directional light. Don't see any buttons? Don't think Mr. n lacks functionality. The simple controls are located on the small strip on the bottom exterior of the lamp. An effortless, one-finger touch on this strip turns the lamp on and off, and simply touching and holding your finger to the strip will dim the light. Mr. Personality? Mr. Functionality? No, just call him Mr. n.
Designer
Peter Ng
Awards
Interior Design's Best of Year Honoree 2013 Product
Spark Award 2013: Bronze
Metropolis Likes Award 2014
iF Design Award 2015
Dimensions:
7.5″H x 4.3″W x 3.2″D
Details:
28 LEDs
5 watts consumption
50,000 hours lifespan
2.700 K light color
Continuous touch dimming
Metallic Black / Silver
10' cord
85 CRI
Environmental considerations:
Fully recyclable aluminum
Water-based paint
FSC certified packaging
LEDs do not contain mercury
Low power consumption (<10 watts)
LEED credit eligibility
RESOURCES (PDF):
Glowing Arch
The unique, ultra thin arch shape is unlike any other lamp design

Small Wonder
At a mere 7.5", Mr. n fits anywhere – a table, a counter…even a bookshelf

Seamless Light
The outside panel glows with a warm 2700K light

Touching
Turn on/off or dim with one touch on the bottom exterior of the lamp
Koncept was born when Peter Ng and his two sons, Kenneth Ng and Edmund Ng, joined forces in 2002 in order to harness years of manufacturing and industrial design experience.

Since then, the family-operated team continues to employ a multidisciplinary approach to design by embracing modern, minimalist lines while maintaining rich functionalities, thus striking the perfect balance between form and function. Together, they designed one of the first practical LED desk lamps on the market- Koncept's signature Z-Bar light, which was selected into the permanent collection of Die Neue Sammlung, the state museum for design and applied arts in Munich, Germany.

The team at Koncept has designed a range of award-winning products which has significantly influenced by pioneering in the LED task lighting design industry. Their works have been featured in major press such as TIME Magazine, Oprah Magazine, and Interior Design Magazine, etc. To date, their designs have won 37 international design awards including the Red Dot Design Award, "The Best Inventions Of The Year" by Time Magazine, iF Design Award, and the Good Design Award.

Koncept's goal remains as it started: Design innovative products that set high standards in the industry and more importantly, make your life safer, simpler and greener.